Tips When Choosing Chain-link Fencing
You have certainly seen chain-link fencing everywhere from the suburban properties of South Surrey to commercial Downtown Vancouver. Chain-link fences are easily the most popular type of fencing option that one can choose to install for their property, no matter the need.
Not all chain-link fencing is the same
With that being said, there are various considerations that need to be taken into account when determining what kind of chain-link fencing you specifically need, because not all chain-link fencing is the same. As outlined in our earlier blog post, there are different sizes of chain-link fencing available. Whereas the standard size is 2" with a 9 gauge, this can vary quite greatly depending on the purpose of your project.
Size matters
Like width and gauge, the height and frame of the fence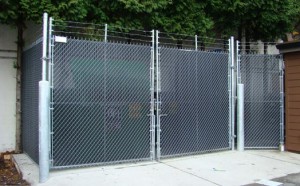 will be just as important. When purchasing a chain-link fence for installation it is important to choose a fence that is durable for its uses. For example, a light duty fence frame will fail to stand up under common occurrences like West Coast wind or slight pulling by small wildlife attempting to climb the fence. When it comes to height, for purposes such as baseball fields, a higher fence to prevent balls from going over would be necessary. 
Local laws may also govern the options you choose as well, see Swimming Pool Fence Regulations in Vancouver for example.
Get expert advice
Be sure to let your professional fence installer know what your fence is for. Expert advice can be provided with a free quote at QS Fencing.
Contact QS Fencing in New Westminster BC for free estimates and professional advice about what kind of fencing is best for you, give us a call at 604-345-5145!