4 Great Tips for Getting the Fence You Want in Surrey
Unless you are a professional fencing consultant, you must have faced the dilemma of how to choose the right fence for your home or business needs. With the wide array of variety available in the market and so many companies to opt from, how can you get exactly what you want without overenthusiastic salespersons completely confusing you?
Good news for you, here are 4 great tips that will help you make your purchase decisions smoothly.
1. Mental Compatibility
Choosing the best fence company in Surrey is a lot like choosing a life partner, because, let's face it, your fence stays with you for a lifetime. As a result, you should go for a company that lays the same emphasis on security and quality as you do. QS Fencing Ltd. in Vancouver and Surrey, for example, believes that "quality and security go hand-in-hand in building a reliable fence."
2. Freedom of Choice
Why should we deny ourselves the right to freedom of choice when the constitution bestows it in us? That's exactly why you should opt for a Surrey fence company that provides you with a lot of variety. Customers of a fencing company like QS Fencing Ltd. can take advantage of a long list of items, including Handrails, Automated Gates, Picket Fences, Chain Link Fence, steel and Aluminum fences, Bollards and Manual Gates. It provides you with both, commercial and residential varieties.
3. Professionalism All The Way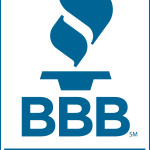 One of the best indicators of reliable service in the fencing industry is that of professional qualifications and accreditations held by the staff and managers. A standard Surrey fence company, should be licensed and insured. In addition to the standard paperwork, QS Fencing employees are WCB insured and the business is accredited on BBB Vancouver.
4. Get a Free Estimate
Congratulations! Once all of the above conditions have been met, you have almost reached your perfect fence company in Surrey. Now, the last step of the process is to call the company and ask for a free estimate for your fencing project.
If you're lucky, or a customer of QS Fencing Ltd., you will get a free and no-obligation estimate by a company whose "knowledge, resources and affordable prices cannot be beaten by competition."
Call QS Fencing Ltd. at (604) 345 5145 for a no-obligation estimate today!